Golf coaching is all about you and what you want to get out of your game. We pride ourselves on being good listeners and aim to provide the best possible professional advice, whilst ensuring each lesson is tailored and enjoyable for the golfer.
Why Coaching?
My approach to golf is that every golfer swings the clubs differently.
Therefore from studying the flight of the ball rather than swing shape. I can help golfers produce the correct impact position and ensure the method remains repetitive.
Lessons will cover:
Golf Fundamentals
Swing Basics
Short Game
Long Game
Course Management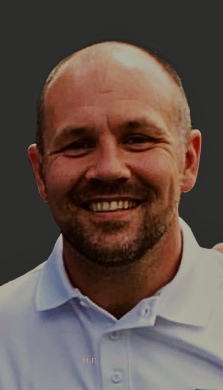 Chris Bibby - Head PGA Professional
In 1994 Chris turned professional off a +3 handicap. He learned his trade from top PGA Professional Peter Kenwright at Haydock Park Golf Club Between 1995 and 1999 Chris played on many tours from the Sunshine Tour to The European Challenge Tour. In 2000 Chris accepted the post as teaching professional in Abu Dhabi and then later studied the Swing and Especially the short game under the tuition of some of the top coaches in the world in American and the UK
---
Dave Brunton - PGA Professional
Former European Tour Professional, Recent Manchester Open Winner & Leeds Seniors Masters Champion.Fully Qualified Teaching Professional with over 30 yrs experience Currently playing on the European Seniors "Staysure Legends Tour"Available for Lessons at Bury Golf Club.
---
Simple yet effective how I'd describe my lessons with Chris.. my handicap would jump from 2/3 and I'd struggle to find consistency. Chris made sure I had the solid basics in place and that I understood my own swing and broke down why he was getting me to go the things he wanted. After 2/3 lessons I noticed a massive improvement, my bad shots weren't too bad as I had my swing and ball under control - resulting in lower scores and better handicap. Now a scratch golfer and improving each time I see Chris.
Tom Cooney - Visitor
I would like to thank Chris for his knowledge and understanding of how the golf swing plane, path, rotation and release operates in the golf swing. Chris was able to instantly identify my swing error. I have now been able to reduce my club handicap by two shots due to his teaching ability and knowledge of the game. I would recommend to any golfer who has the desire to improve his or her game to have a lesson with Chris, you will improve! I will again be seeking his advice. Again many thanks, Brian.
Brian Flanagan M.B.E Esq - Visitor
Great lesson from Chris - he is very enthusiastic and keen to help you improve your golf. Would recommend booking a few lessons. My scores have already improved.
Darren Smith - Visitor
2018 Matty's first session at Astley tonight and he really enjoyed it. Matty is made up with the advice you gave him, he's hitting it longer and more solid now. I can't thank you enough for the time your putting into kids golf. Top Man!
Shaun Calland - Club Member
In 2018 we joined Haydock Park Golf Club after a Junior Event which Chris ran. We were sold by his enthusiasm for the Juniors, his passion for golf, his loyalty to the club and its sustainability - and the introduction of the Junior Passport. He has provided a safe environment for them to thrive and grow. In 3 months he supported our 10-year-old to reduce his handicap by 9 strokes - roll on the next 3 months!
Michelle Wright - Club Member
Great lesson with a fantastic guy! I'm made up with the advice. To spot what you did in my swing and then to simplify what I need to work on has given me a clear goal and the future looks brighter.....thanks again and I'm looking forward to the next lesson buddy Highly recommended If anyone wants to start the game of golf young or old, or just wants advice on where you're going wrong, then this is your guy.
John Burgess - Visitor